Performance Horses
2014 Sorrel Colt
by Highbrow Mecom Blue
out of Bobbie Duster Doc

Goose is a money earning
Reined Cow Horse. He is also an all around Ranch Horse, he's been used in High School Rodeo, and is an excellent Roping Horse prospect
Irish Playboy Dunit
(Mick)

2012 Blue Roan Stallion
by Highbrow Mecom Blue
out of Little O Classy Bars

Skip is currently showing as a Cutting Horse with $5000+ NCHA and
$5000+ MCHA earnings.
Limited breeding for 2020 to our mares

2021 Breeding Fee $800/Private Treaty
Discount available for multiple mares. 
Shipped Semen available
Smart Litl Blue Cat
(Skip)
2012 Dun Stallion
by Easy Move Whiskey
out of Hollywoods Lady Glo

Mick is a money earning Reined Cow Horse with $8000+ NRCHA earnings. Both his Sire and Dam also have NRCHA earnings.

2021 Breeding Fee $700/Private Treaty
Discount available for multiple mares. 
Shipped Semen available
Smart Litl Bobcat
(Goose)
2015 Grullo Gelding
by Peppy Little Whiskey
out of Codys Somebody

Gandolf is a trained Reined Cow Horse,however he never showed due to injuries. We moved him to a Roping Training program and he is currently competing in Team Roping Events
Hollywood Goes Irish
(Gandolf)
Highbrow Bobcat
(Wyn)
2015 Bay Roan Mare
by Highbrow Mecom Blue
out of  Bobbie Duster Doc

WYN is currently showing as a Reined Cowhorse and has $5000+ NRCHA earnings.
Training also includes pasture cow work, and reining work in the arena. She is very athletic and sound minded. WYN is the third earning show horse out of Bobby Duster Doc.
DocsLitlWhiskeyBar
(Ebby)
2009 Black Mare
by Peppy Little Whiskey
out of Bobbie Duster Doc

Money Earning Cutting Horse
NCHA Earnings $2000+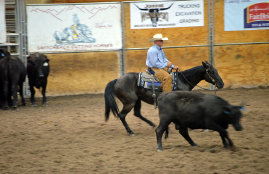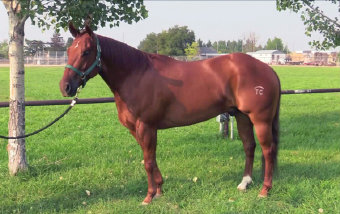 Classy Litl Blue Cat
(Patsy)
Sombrero Blues
(Blue)
DocsDunWithWhiskey
(Ginger)
Pedigree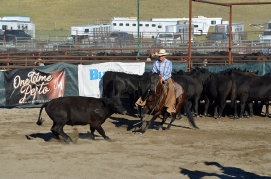 2006 Blue Roan Mare
by Mecom Blue
out of Sons Little Peppy

Money Earning Cutting Horse
NCHA Earnings $2200+
2017 Blue Roan Mare
by Highbrow Mecom Blue
out of Little O Classy Bars

Currently in Reined Cowhorse training.
Patsy has a full brother who is a Money
Earning Cutting Horse, and a half sister who is showing as a Reined Cowhorse
2008 Dun Mare
by Peppy Little Whiskey
out of Bobbie Duster Doc

Ginger is our "Go To" horse when we have ranch work to do. She cuts, sorts, and gathers cows. She's been roped with and has been on trails in the mountains. She has also been in local Parades and has been used for Search & Rescue

Peak Performance Quarter Horses
Ronan, MT
Ted Coursen 406-239-5603
Dale Walchuk 406-240-2495
Last Updated 3/6/2032






SOLD
SOLD

Lucky Highbrow Dunit
(Newt)
2019 Dun Colt
by Highbrow Mecom Blue
out of Hollywoods Lady Glo.
Currently in Reined Cowhorse Training, and should start showing Fall 2022
SOLD